Tour De France

The Tour de France has had a long history of scandals, controversies, and even politics. Despite all these, however, one thing has always remained true about this race: it is one of the toughest sports in the world, and it pushes participants to their very limits. It is the Stanley Cup, Super Bowl, or World Cup of bicycle racing. Every year, top cyclists from every part of the world throng in France to square out for a cash prize of €450,000 and the much-coveted Tour de France trophy. Garnering well over 12 million spectators and 3.5 billion TV viewers, Tour de France is no doubt one of the most popular events in existence. Perhaps the best part of it that you won't pay a cent to attend the event; it is completely free of charge.
When Tour de France was inaugurated more than a century ago (in 1903), it involved 19 days of racing where cyclists had to cover a distance of 2,428km. The first edition had 60 participants, and it was won by Maurice Garin, an amateur cyclist who completed the race in 94 hours, 33 minutes. While the Tour's structure may have been tweaked since that inaugural event, its demanding nature has remained intact.
How Does Tour de France Work Today?
Tour de France is a 22-team competition, where each team consists of nine cyclists. The race takes place annually, usually in July, and it lasts for 21 days. The racers are required to cover a rac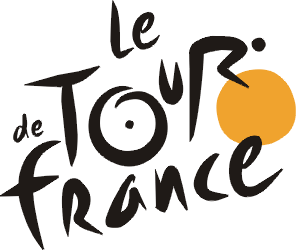 ecourse of 3,500km. The race involves 21 stages, including two days of rest, two individual time trials, seven mountain stages, three hilly stages, and nine flat stages. Racers take about five hours and 30 minutes to complete each stage, which covers approximately 225km. There is a winner in each stage, and the cyclist that completes the highest number of stages within the shortest time becomes the overall winner of Tour de France.
Strategies to Look for
Attacks: Typically, attacks take place on climbs and involve a cyclist breaking away from the crowd at a high speed, hoping that his competitors will not catch up with him.
Lead-out Trains: This strategy involves setting up a cyclist for a sprint at the homestretch. One cyclist on the team will accelerate as the sprinter of the team follows closely to capitalise on their slipstream.
Breakaways: Racers tend to cycle in a peloton, which is the main group. However, smaller groups will typically break way at almost every stage. The peloton will rejoin the cyclists who have broken away and have lost momentum. Breakaways are especially great for poor sprinters and climbers.
Sprinters: A cyclist can decide to conserve energy only to accelerate at the last minute and win the race. Such a cyclist is known as a sprinter.